See our skies in action:

Our Skies add Drama to any Rendering!
We also have the biggest and best Tree Library on the Net!

Trees up to 7000 pixels tall (42 megapixels). Coming Soon. Available to Howard Digital Clients NOW.
Preview them in action on our Computer Rendering pages.
preview the partial library.

Decidious Full Trees.
Decidious Partials - (Foreground elements).
Flowering Full Trees.
Flowering Partials.
Palm Trees.
Foreground Plants, Shrubs and Flowers.

See our Trees in action: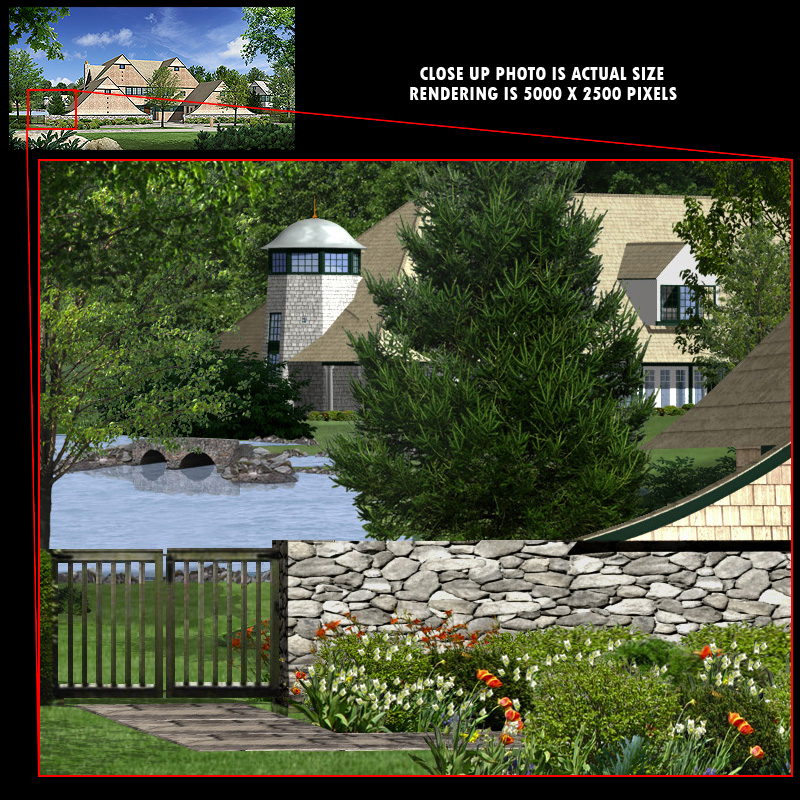 We have the biggest library of high-res objects for any 3D Rendering, illustration, image or picture available on the Web today. And by "High-Res" images, we mean High-Res! We Photograph all of our objects ourselves. Which means, your Architectural Renderings will be unique and very impressive. Just look at the Illustrations and Galleries online here, and you'll see. Our Galleries are full of High Resolution pictures that contain beautiful skies and highly detailes trees.
Our Tree library alone is the biggest Tree library in the World. It contains thousands of trees in all shapes and sizes. Elms, Oaks, Birch, Palms, Cherry, Plums, Pear, Apple, Budding Trees, Full Trees, Partial Trees, not to mention Shrubs, Bushes, Plants, Flowers, Benches, Water, Rocks, Fences, Beach, People and Cars!
And wait until you see our Skies! You will simply fall in love with our sky libraries. Sunsets, Dusk, Daylight, Cloudy, Storym, Bright Blue, Lovely Dawn Sunrises, we have your skies! These skies are what adds life and drama to any image. The right sky adds color and magic to any rendering. It creates mood and enhances buildings and objects with reflections and light. Sky Photography is an art and it plays a huge role in turning your Architectural Illustration into a photo realistic image that people will love and enjoy.
We take our Skies seriously. We have over 10,000 skies in our extensive sky library. And it grows larger with each passing season. No one has skies like us. Our skies are shot using multiple shots and blended seamlessly together. These high-res images and 360 pano views can be used for Renderings like we have on this site, backdrops, games, commercials and animations. Architects use them. Artists create with them. Photoshop people love them! Dramatic skies and great photography go hand in hand. Add some drama and color and beauty to your next project.